Florida news, history, books, & family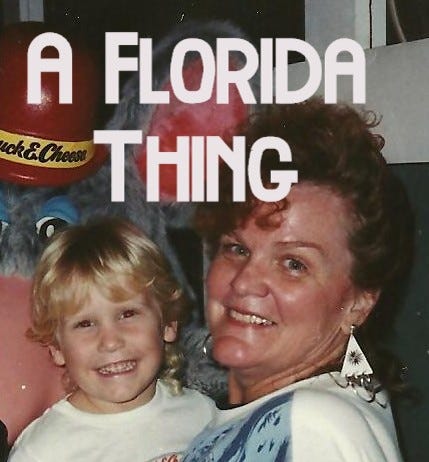 Dear Friends,
We are so happy you've decided to join us for some fun. Like, karaoke-singing excited. We were one of the first grandma/grandson podcasts — on it, we talk about our home state Florida, it's history, news, and culture as well as tell family stories and read books by Florida authors then interview them.
This newsletter is our podcast's red-headed sister (which is a good thing because Gramel's a red-head); the newsletter will contain a mix of podcast extras, Floridiana, Gramel's musings, book stuff, and info on Florida authors.
How A Florida Thing Started
Sign up now so you don't miss the first issue.
With Sunshine,
G&T
In the meantime, tell your friends!